HEALTH EDUCATION TALK IN BUKUKU SCHOOL
 19th May 2021  
(as part of the HAFT Menstrual Stigma campaign)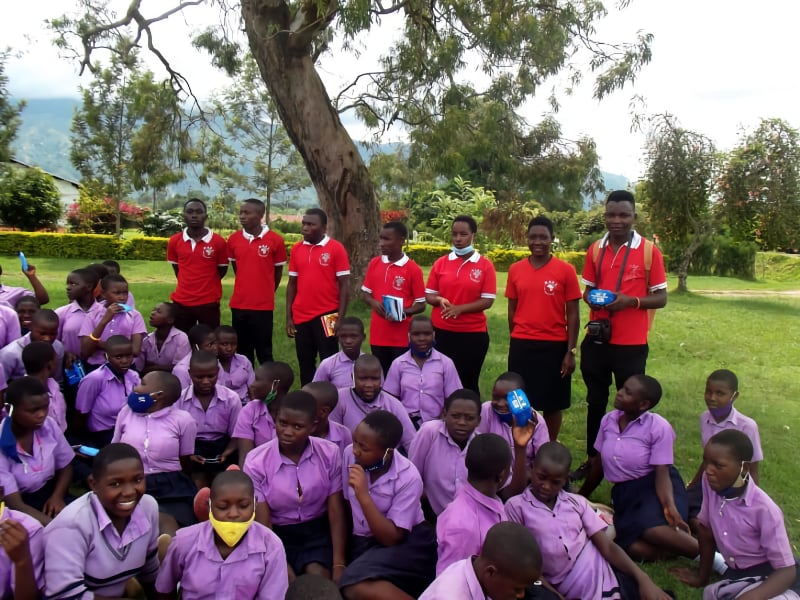 TOPIC :  Menstrual hygiene in adolescent girls, and the possible effects of poor hygiene during the menstrual time.
The total number of girls attending the talk was seventy-eight (78).
The targeted classes were p-4 to p-7,  which covers the age range between nine (9) years and sixteen (16) years in Uganda.
The given talks and discussions were well received and enabled these young girls to understand how poor hygiene during their menstrual cycle can seriously affect their health and well-being. This message was delivered by HAFT  volunteer student nurses from FINS,  assisted by two senior HAFT volunteers.
The talk was followed by an open discussion, where the pupils were able to ask a lot of questions, and some pupils shared their first menstrual experience, and how it affected them, both physically and mentally, and socially. 
The teachers were also involved in the talks.  They empowered these pupils to be able to share their experience with parents, teachers, and friends as one way of minimising MENSTRUAL STIGMA.
The HAFT team gave out some sanitary pads to the girls.  This made them very grateful and happy and the school management requested that the team organise another visit to the school.
This talk was very helpful, informative, reassuring, and educational to these young girls.
The HAFT Team volunteers that gave this talk to the pupils were :
Karungi Scovia    Student Nurse
Ayesiga Immaculate Student Midwife
Nyenga Godwill Student Nurse
Murungi Thomas Student Nurse
Kato Joseph  Student Nurse
Mbwirahe Emmy Stundent Nurse
Musabege Rodgers Senior Nurse
Mukuru Innocent  Senior Nurse